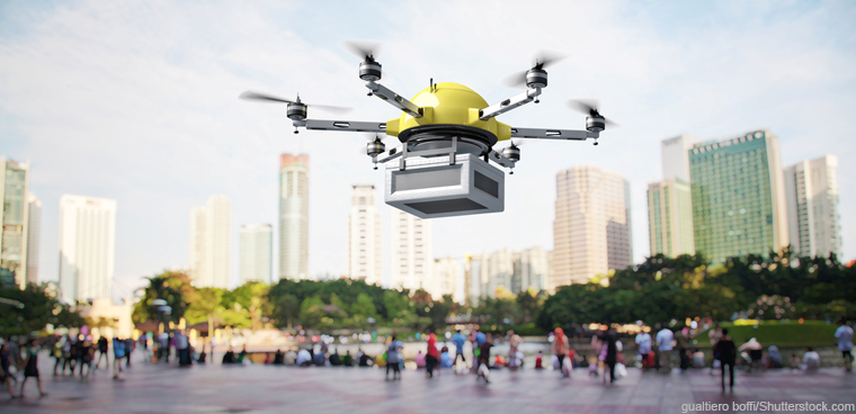 Since the beginning of January we have been waiting to hear if we have been selected for the Federal Aviation Administration's Drone Integration Pilot Program. We will find out on May 7th who the lucky sites are. Keep your fingers crossed!
By Matt Leonard

May 03, 2018
Hundreds of localities are waiting to hear if they've been selected for the Federal Aviation Administration's Drone Integration Pilot Program, which will give them and their industry partners a chance to expand the integration of unmanned aerial systems. The FAA website says the announcement will come by May 7.
The FAA is expected to announce 10 winners whose efforts will likely focus on drone delivery, industrial inspection, beyond-line-of-sight use and operating drones in cities, according to Bill Goodwin, the general counsel and vice president of policy at Airmap, a company that develops airspace management tools for drones. The company is involved in 29 different applications for the program.
Other issues to be worked out include the ability to identify malicious drones, the need to deconflict airspace where multiple drones will be operating, and protecting the privacy of the drone operator and people on the ground, Goodwin said.
The Integration Pilot Program will answer many of these questions, said Brian Wynne, the president and CEO of the Association for Unmanned Vehicle Systems International.
"The pilot program will offer a data-driven approach to allow for expanded UAS operations, including beyond line of sight and UAS traffic management concepts," Wynne said in a statement provided to GCN.
The program will also allow states and localities to have a voice in how drones will be regulated while the federal government maintains authority over the airspace, he said.
State and local governments are already helping pave the way for drones to become a regular part of airspace, Goodwin noted. "Some of the heaviest drone users we see of our services are in fact city or state agencies using them or deploying them to inspect bridges, to monitor traffic, to clean up after accident scenes or map accident scenes," he said.
About the Author
Matt Leonard is a reporter/producer at GCN.
Before joining GCN, Leonard worked as a local reporter for The Smithfield Times in southeastern Virginia. In his time there he wrote about town council meetings, local crime and what to do if a beaver dam floods your back yard. Over the last few years, he has spent time at The Commonwealth Times, The Denver Post and WTVR-CBS 6. He is a graduate of Virginia Commonwealth University, where he received the faculty award for print and online journalism.
Leonard can be contacted at mleonard@gcn.com or follow him on Twitter @Matt_Lnrd.
The winners will not receive any funding, but will receive wavers for UAS activity that is currently not permitted under the FAA's Part 107 regulations, like flying the drone beyond the line of sight and over crowds.